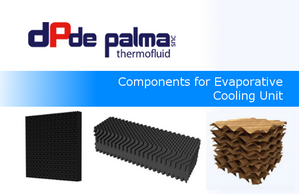 During the summer season is recommended a careful maintenance of the cooling systems, in order to preserve the efficiency of the entire production plant.
We are able to promptly supply the main components for the maintenance of Evaporative Towers, Chillers, UTAs (Air Treatment Units) and Adiabatic Coolers.
Deck Fills, Drop Eliminators, Cellulose Humidifying Panels, Grills or Louver, are the main products exposed to wear that could cause a plant shutdown if not replaced in time.
For this reason we recommend to schedule the supply of components for evaporative cooling units.
Do not hesitate to contact us, our technical staff is at your complete disposal for technical and commercial consultancy.
Questo post è disponibile anche in: Italian