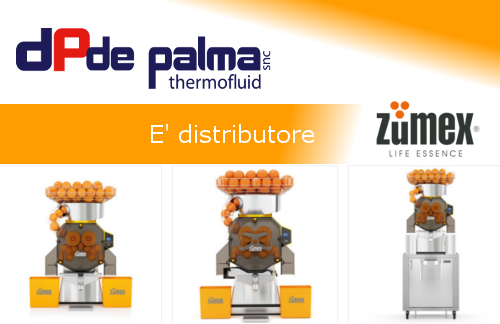 De Palma Thermofluid is distributor for Zumex products for about 10 years in the naval field.
Zumex is a worldwide leader in the design and manufacture of automatic juicers for the hotel, catering and Retail equipment sectors, as well as industrial juicers.
Zumex is leader in fruit and vegetables juice extraction for 30 years.
ZUMEX JUICERS:
The best commercial juice extraction solutions
For any request or information please contact us.