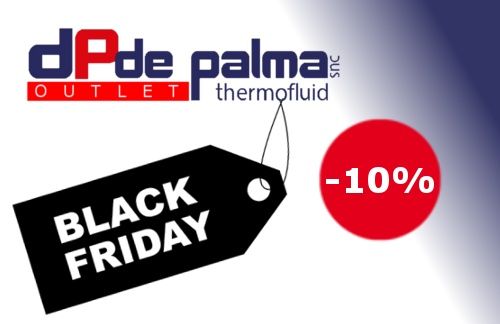 As you know, the Black Friday has nowadays entered in our business culture and it coincides with the start of Christmas shopping.
De Palma Thermofluid is pleased to celebrate this great event this year, dedicating to all its customers 10% discount on all new products* that will be ordered Friday 24th Novembre 2017.
Do not hesitate to contact us, our staff will be at your disposal for any information.
* discount is valid on all the products never purchased before.
  You just have to order with ref.:"BlackFriday"… Have a nice shopping! 😉

Questo post è disponibile anche in: Italian