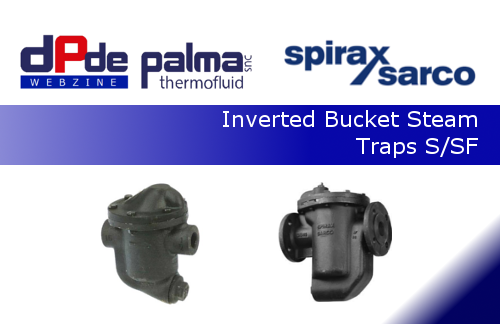 As you already know, DPT Webzine is the periodical created to inform you about market news and product skills, especially about our partners brands – Spirax-Sarco, Danfoss and Belimo. All presented with insights, tips and technical sheets.
Today we're glad to present the Inverted Bucket Steam Trap (S and SF Series) branded Spirax-Sarco, international company focused on steam technical solutions for industrial and marine purpose.
We have available for both series a wide range of sizes READY ON STOCK!
Data Sheet and Manual are available for both the Inverted Bucket Steam Trap.
For futher information, do not hesitate to contact us: our technical staff is at your complete disposal!
Questo post è disponibile anche in: Italian