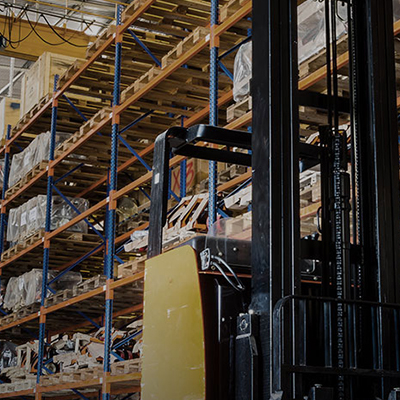 De Palma Thermofluid traces back to the 60's during the first great building expansion. By distributing cast iron boilers and radiators for home heating, the members of the De Palma family have established their seriousness and professionalism. Thanks to the grown commercial skills, they have broadened their activity and started to represent the greatest national companies producing industrial kitchens, boilers, burners, heating and air treatment systems for the big spaces.
Fully in line with the evolving field market needs and the growing of the customer needs, the De Palma family started to represent the companies which produced the components for the vapor systems.
The Cristoforo De Palma company was born because of the need, imposed by the commissioner companies at first, then becoming a real service, of realizing a commercial department that could always have spare parts and components needed in the supply and having among its coworkers some technicians specialized in starting the systems and the big industrial burners.
During the years of the regional industrialization with the establishment of the petrochemical industry in Brindisi, the iron and steel industry in Taranto and the automobile mechanics in Bari and Foggia, the Cristoforo De Palma company has expanded its activity to the industrial sector.
Cristoforo de Palma and his coworkers, thanks to training and technical update courses organized by the manufacturers of the industrial equipments during those years, have gained the knowledge that, still today, makes them well-known specialists with a high expertise.
In 1990, there has been the generational turnover, so that his sons Cesare and Daniela have become the new managers of the company, realizing a new distribution of roles and a new professional organization.
Daniela took charge of the administrative management, giving Mr. Cristoforo De Palma the chance to completely dedicate himself to the technical and commercial activity.
Cesare came in after the natural generational turnover of the coworkers, working at first as warehouseman, always under the supervision of his father Cristoforo and, then, as mechanic in charge of controlling the vapor reducing valves. Today, Cesare De Palma is in charge of the strategic management of the company, by coordinating the activity of his technical staff composed of engineers and industrial experts. The constant presence of Cristoforo De Palma allows the company to operate according to the modern standards but counting on the technical experience, too.